I hadn't planned to buy another car when I saw this W123 1982 280CE, but I felt I had to rescue it.  It was advertised on eBay but Mercedes was misspelt and the description was lacking.   The ad mentioned it had a leaking radiator.
I bought the car and got it home.   Turns out the radiator was fine, it had a leaking water pump.  This was probably from sitting around not being used.   In driving it a short distance I could tell it was fundamentally a good car, so I decided to get it back on the road.   I didn't really have a use for the car, so my plan was to sell it after I got it working again.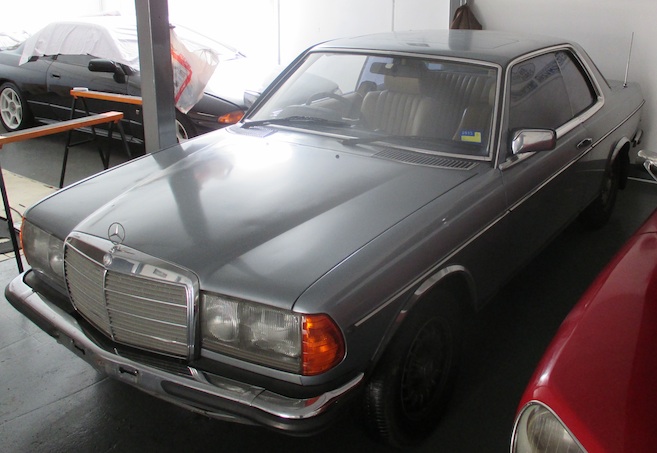 The main issues that the car faced were:
Leaking water pump – replaced
Small rust hole – fixed
Leak from front door – turned out the door seal was hard and the window was not going underneath it.  This could be worked around by closing the door with the window down a little then raising the window.
Tie rod and idler arm bushing – replaced
No radio – fitted
Service due – done
It also had a number of other cosmetic issues that did not stop it working as a car, but would improve the enjoyment of driving it.
As it happened, my Brother needed a new car, and didn't have a big budget to spend.    He is a fan of this model – he used to own a 1978 280CE  (12305322001921).  He owned that car for some years and sold with minor front end damage and almost 300,000 km on the clock.    His previous car was nicer, but the price was right so he bought the 1982 280CE.     The 1982 280CE had about 310,000 when I sold it to him and now has almost 330,000.  It's great to see the car back on the road instead of sitting forlornly in somebody's front yard.
He drove the car for a couple of years as his daily driver.   He then replaced the car with a BMW 650i.   The car was sold to a MBCNSW member and you can follow it on instagram.
The photo below shows the 1978 car which was a very nice car, at least at the time.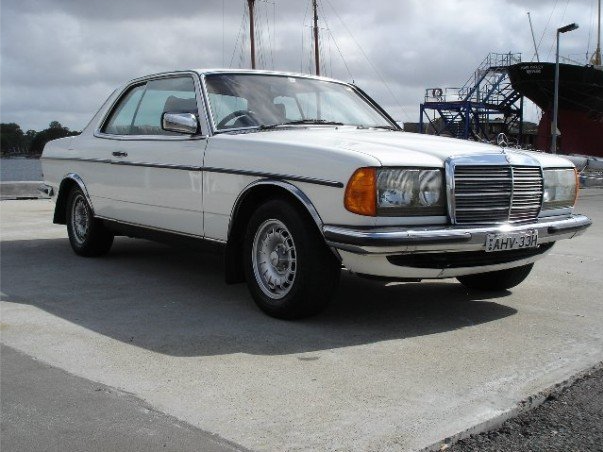 Related Posts: